These days it seems 'duh' that the boundary between the United States and Mexico lies along the Rio Grande and Colorado Rivers. But these things aren't always so obvious, and it actually wasn't until 1970 in the middle of Nixon's first term that the boundary was settled in Treaty (which still took over a year to become ratified & proclaimed, not going 'into force' until April 18, 1972).
Throughout the TREATY TO RESOLVE PENDING BOUNDARY DIFFERENCES AND MAINTAIN THE RIO GRANDE AND COLORADO RIVER AS THE INTERNATIONAL BOUNDARY the word normal appears 7 times, followed each time by flow or flows to describe the assumed state of the river's water patterns.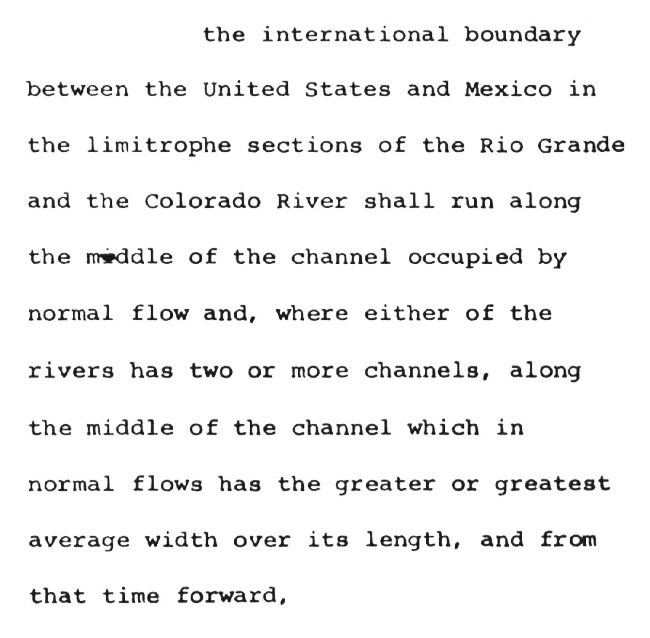 Fascinating.
View the full Treaty; this Treaty only covered boundaries along the continental rivers, with maritime boundaries not becoming Treaty for another 8 years!
Hat tip to John Oliver for pointing out this normal nugget on a recent episode of Last Week Tonight.