In the 2006 film Idiocracy (either a Sci-Fi/Comedy or Thriller/Adventure depending on which reviews site you read), Luke Wilson as Pvt. Joe Bauers is selected to undergo a "human hibernation experiment" because of his "remarkably average" attributes ― that is, he's worth sacrificing if anything goes wrong. And it does, but not before Officer Collins (Michael McCafferty) goes through a few slides showing, among other things, Bauers's blood pressure, right smack in the middle – "NORMAL" – of a bell curve displaying all possible values: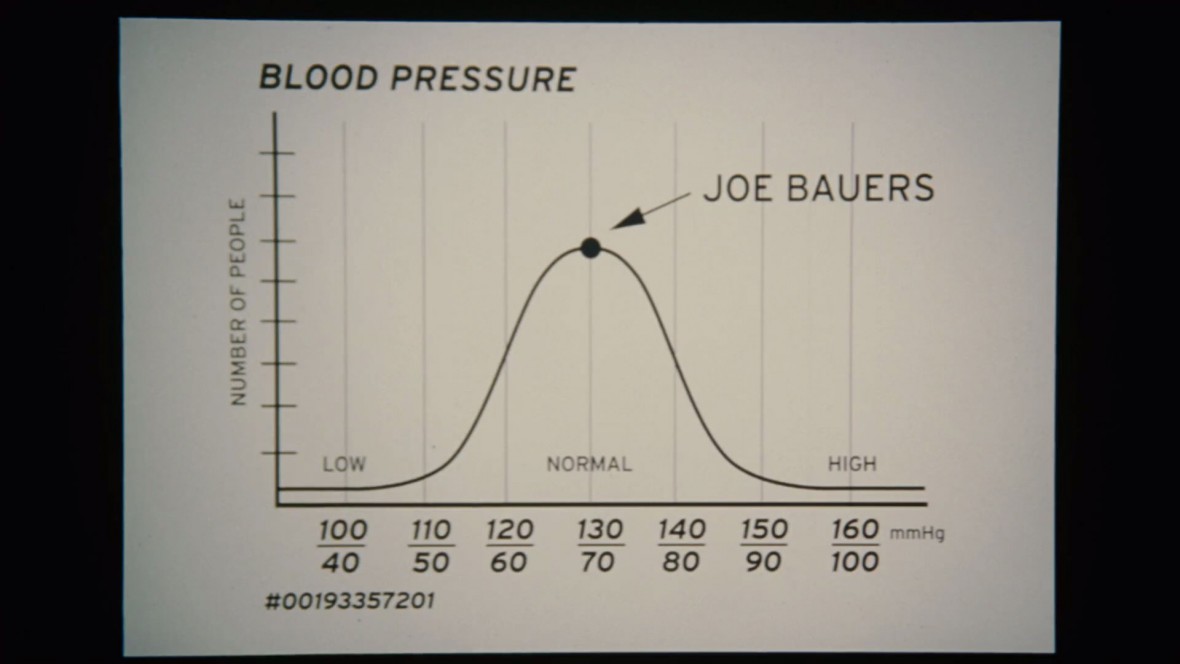 (Normal is in-between Low and High – fascinating!)
Here's the clip:
I love the suggestion that what is "normal" is also "average" somehow.
NOTE: Wikipedia states, "Normal resting blood pressure in an adult is approximately 120/80 mm Hg." This would mean the Idiocracy chart is wrong, or rather the dot corresponds to a correct diastolic value but the systolic value should be 120 not 130.