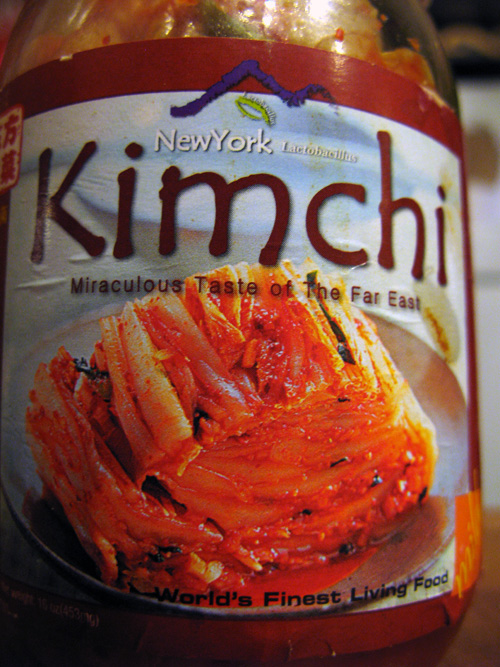 I originally encountered this instance of normal – one of my first on a foodstuff – back in October 2008. While inspecting the ingredients label for a jar of NewYork Lactobacillus Kimchi (above, note the no-space between "New" and "York") I noticed an odd engrish expression: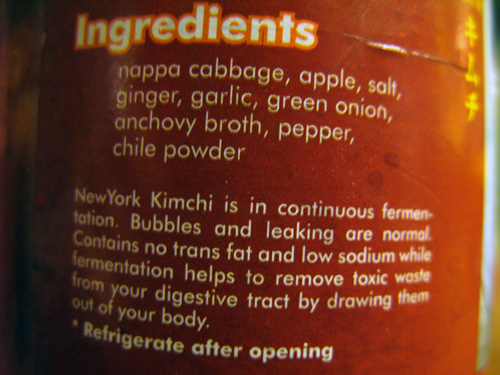 Bubbles I get. Yeah. But "leaking," like how? Anyhow I'm salivating just thinking about kimchi now – as in normal kimchi!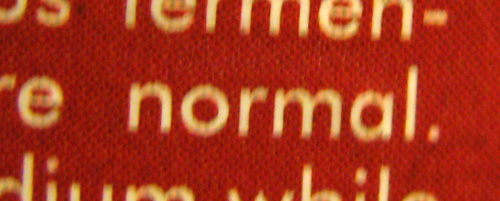 ---
BONUS NORMAL!
DJH-IST Corp. DC Park – which I reckon supplies Kum Gang San in Flushing, Queens, with their version of NewYork Lactobacillus Kimchi – made this video in June 2010 which they state shows how their kimchi has "100 times more lactobacillus than normal Kimchi." Fascinating!