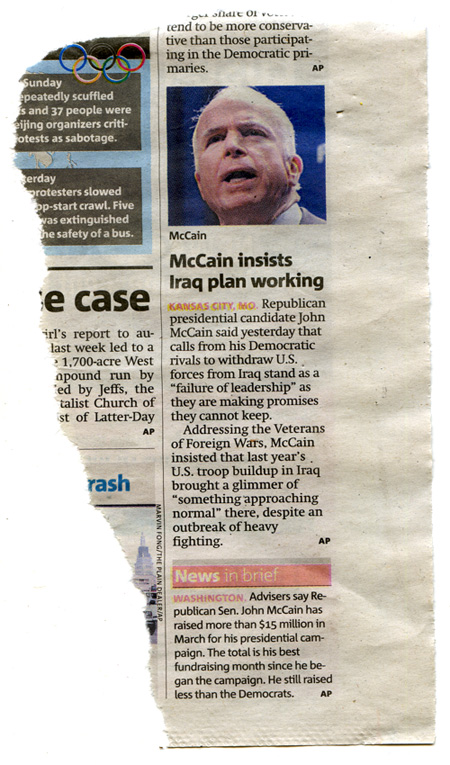 It was eight years ago today that John McCain, on the trail to fail becoming the 44th POTUS, staked a rhetorical claim to the shituation in Iraq. Being the war hawk that he was and is – while having no executive decision-making hand in the matter – claimed a continued military presence in the British Mandate would secure the future and was already leading to "something approaching normal," a line that was picked up by the AP and others; I first saw it in a Metro NY article, and clipped it.
Here's the full line:
"The dramatic reduction in violence has opened the way for a return to something approaching normal political and economic life for the average Iraqi."
And it didn't stop there.
He gave another normal reference that same day, during a look-at-me press conference at the Veterans of Foreign Wars:
You can read the full AP report where the clipping came from, and watch the full 3-minute clip of McCain's VFW speech, online here.