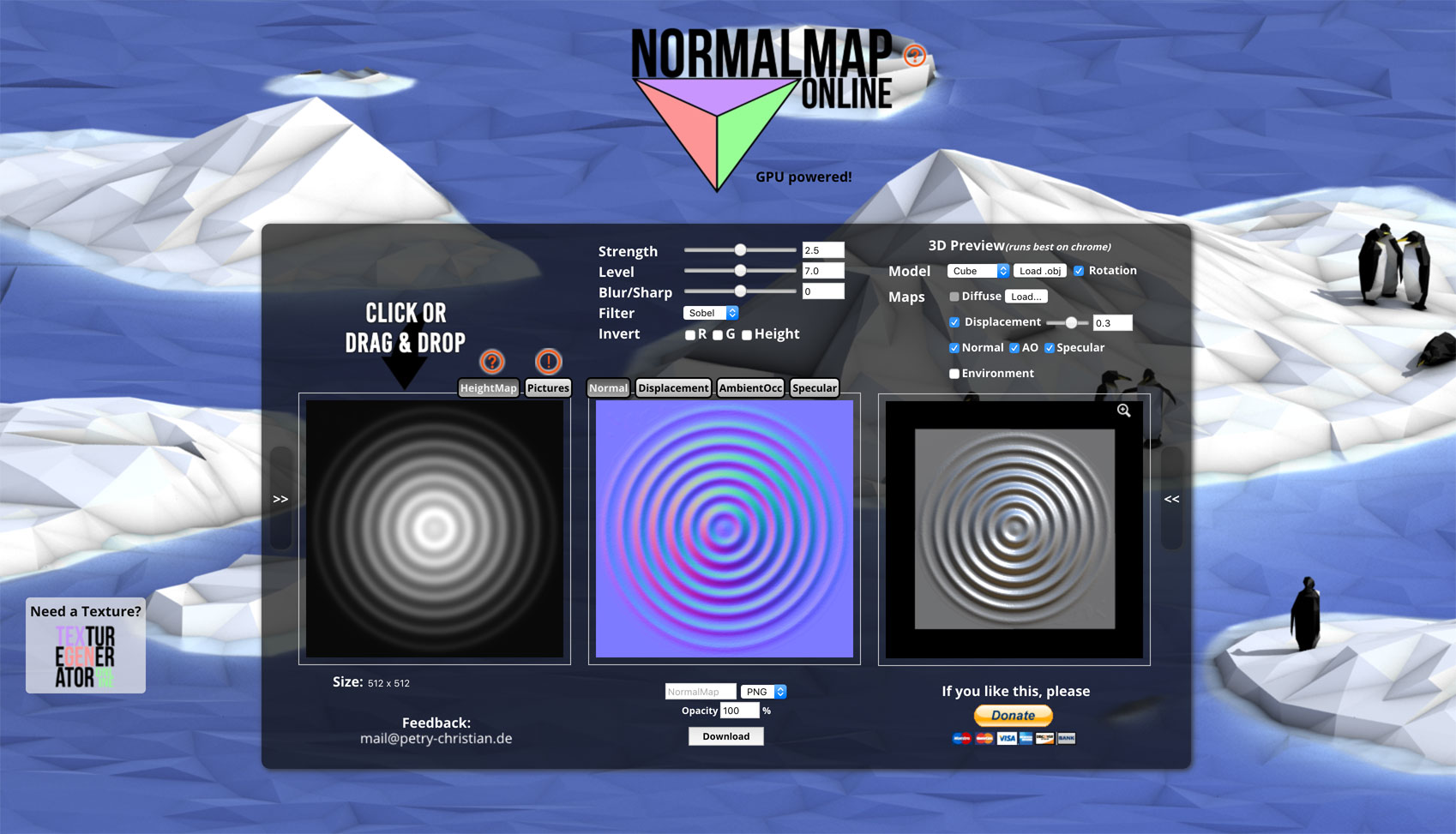 NormalMap-Online

This website lets you create normal maps from height maps for free.
All normal map textures you create are your own.
Textures are not saved on the server and all scripts are running on your Browser.

Just drag & drop a heightmap in the specified field and adjust settings.
Afterwards check the preview window and download your own normalmap.
Additionally you can adjust and download displacement and ambient occlusion maps

The preview window shows a 3D-model with several different maps.
Each map can be enabled/disabled and the preview model can be adjusted.

If you have further questions, just give feedback to the mail-adress on the webpage.
You can even create/generate textures at this sister website and then apply them to the Normalmap maker to better understand the mapper.